Coaching
What I Offer
About
Currently charging $40 per hour for session, but rate reductions can be agreed for booking multiple hours.
Who will benfit most from my coaching?
I am looking for students currently working their way through micro/low stakes. Ideal candidates would be people playing somewhere between 10NL and 100NL, but I am also happy to take players grinding 5NL or lower if they feel coaching would greatly accelerate their learning and help them move up much faster.
What hardware or software do I need?

Teamviewer 5 - A screen sharing application, free and easy to use. This enable us to view each other's screens while going over recorded sessions, doing live sweats or whatever form the session is taking.
Skype - The application that asllows us to communicate by speaking to each other. Just download it and make an account.
A Microphone/Headset - Nuff said, this let's us do the communicating.
What forms can coaching session take?
Sessions may take many forms depending onwhat both you and I think will be benificial to your development.
Leak Finder - This is you record a shortish video of you playing a session at yournormal stakes. i will watch this and take notes in my own time before we go over it together in the session you pay for. These are very benificial for one of the first sessions as they allow me an insight into your game where I can immediately spot certain leaks and areas for improvment.
Instructive Session - I will record a short session of me playing a stake of your choice. This can be your current stake, one you're about to move up to for the first time or my own regualr stake to show you how higher games play and the deeper thought process required to succeed as you move up.
Instructive HH review - I will select a bunch of what I feel are highly instrcutive hands and together we will go over them and improve your understanding of why a certian line is good or bad and what factors we should be considering in our analysis.
Quiz Session - I send you a bunch of questions, many of them just HHs a few days before our session. You work your way through them and wrtie down some stuff, then we go over it together during the coaching session. This is a new idea, but one I feel will be really useful.
Problem HH Review - Where you select a bunch of hands that you felt lost in or thatperhaps you played badly and aren;t sure what you could have done to improve. We will go over these in depth and find the right thought process to generate the most accurate line of play.
Instructvie Sweat - Where i play a stake of your choice live and quickly but descriptively explain everything I am consdiering in making each decision. Good for demonstrating how your ingame thought process should work.
Contact Me For Coaching
To get in touch to arrange setting up coaching you can email me, send me a Pm through www.flopturnriver.com or hit me up on msn.
E-mail: peter_clarke86@hotmail.co.uk
MSN: pastablink333@hotmail.com
FTR: send a PM to Carroters
I'll get back to you within a day or so usually, given that I am online a lot.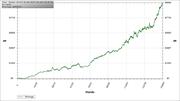 References
rpm: (flopturnriver)
Flush
Join Date: Jul 2009
Location: Australia
Posts: 545
"Carroters is a competent, friendly, and enthusiastic coach who is well equipped to improve the quality of anyone's poker game at stakes up to 100nl."
Philly and the Fanatics: (flopturnriver)
Flush
Join Date: Dec 2006
Posts: 524
"Carroters is a great, easy to talk to coach, that is willing to go above and beyond to help you out, whether its leakfinder or just going over hand histories, he is great at breaking down situations and all the variables you need to concern yourself with. All in all a great experience that is sure to boost your winrate."